September 25th, 2005
While procrastinating this week, I went through my entire iPhoto collection or just about. This was prompted by being forced to join yet another site on the internet. I was forced to join Flickr in order to view photos of my friend Blair's wedding. As Flickr is now part of Yahoo and I already have a Yahoo ID it was relatively painless. Lots of bloggers use Flickr or sites like it to host their images. I host everything and pay for all my bandwidth myself.
So I try to keep photos at a lower resolution even when I have a a higher resolution version of the image. Although a subject of much debate among Danna and I, I still maintain I take good photos. I'm willing to work harder than the average person to get them and I have my own way of looking at the world. Here is an example of my photographic skillz.
I have a whole gallery of pictures from the Angkor ruins I dubbed AngkorMusk.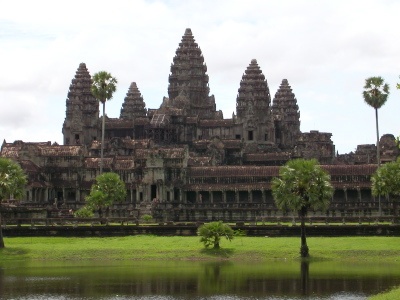 This entry was originaly posted on , it was last edited on and is filed under: Asia and tagged: Angkor Wat, Cambodia, Flickr, Photos.