September 27th, 2005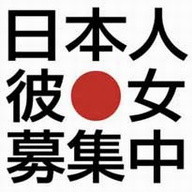 As mentioned by Dave, I regaled my Tsinghua MBA classmates with tales from Japan. I don't know what it is, but people seem to not believe me of late. Dave Kelsey isn't even here to say "Musk don't lie". I always tell the truth.
Here are some links to back up this claim yet one more time. There is a two meter wooden penis carried as part of the fertility festival. I was not invited to attend this by Charese, Djorge and whoever else. There are sex museums which I also never managed to visit. And school girls really do sell themselves to buy fancy handbags, there is a special word for it, enjo kosai. The Japanese have special words for everything.
This entry was originaly posted on , it was last edited on and is filed under: Asia and tagged: Japan.