September 29th, 2005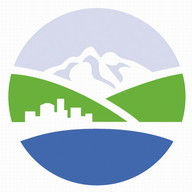 One of my new Tsinghua MBA classmates Lynne was asking for pictures of Vancouver, so I looked in iPhoto but as I suspected I have no pictures showing how nice Vancouver is so I had to hunt some down on the internet. First of all to shut up all the New Yorkers once and for all, check out some pictures of Stanley Park. Now you'll understand why Central Park was such a let down for me when I visited New York. Accross the river from Vancouver and usually visible in most pictures is the North Shore. When I was a wee lad I lived in West Vancouver and in Deep Cove.
After I graduated from UVIC I lived for several years in the West End. Other really nice places to visit in Vancouver include Queen Elizabeth Park and of course Kitsilano has it's fans too. Apparently one who is crazy enough to run a Kitsilano webcam.
Since Vancouver is hosting the 2010 Olympics with considerable help from nearby Whistler I should post a rare picture of Vancouver in the snow. I took this one last year when it snowed more than I could remember it snowing in a long time. This was the dorm I lived in while I did my MBA at UBC.


I also liberated two photos from the Sauder MBA Exchange presentation. Hopefully Sauder had the forethought to license these photos.

The waterfront of Vancouver as seen from the North Shore and the UBC campus as seen from a plane.

This entry was originaly posted on , it was last edited on and is filed under: Canada and tagged: Photos, UBC, Vancouver.