December 20th, 2005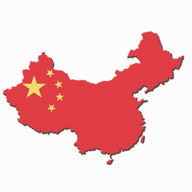 Today was the final day of the conference. Once again I took notes on my PowerBook in Word and will turn that into a blog posting. Today I took less notes but will augment that with more of my own thoughts, even some not so related to the Multimedia Entertainment China conference, but that occurred to me today while sitting for hour after hour.
The first speaker I actually talked to a bunch before his presentation, we were two of the only people to show up early/on time. He is an MBA alumni of Erasmus in Rotterdam.
Richard Robinson
VP International Business Development, Linktone
Competitor in the Wireless Value-Added Service Space
Allows users to personalize their phone
Chinese mobile market benefits from low PC and internet penetration
China has the most mobile phone users, and due to lack of broadband they have a greater need for entertainment on their phone.
The mobile phone is their window to the world.
3G Drivers: Games, music, and video
ZhengGang Lu
CEO Beijing Crystal Digital Technology
They create 3D animations for other companies
Showed as an example the Shanghai Urban Planning museum which Julia and I saw while in Shanghai.
3D in real-estate market. Visualization of building is vital in bid. Packaging is important almost as much as design.
They have clients all over the world: Japan, Europe, Australia, and the US. People used to the think Chinese products are cheap. That is not the case in 3D, people choose them as their products are among the best in the world.
A 3D clip is better than just a PowerPoint.
Applications for 3D in engineering projects
3D can also be used to preserve historical relics.
The next two speakers were ZhongHua Qian, CEO of Beijing ShenDa and Feng Li, President and CEO of EPIN Technologies Ltd. I was more impressed with the former than the latter, though the CEO of EPIN was listed as a keynote. Shen Da is in digital music whereas EPIN seems to sell multimedia content including targeted advertising to passengers on trains.
About this time I started to jot down some random thoughts. I continued to notice more and more PowerBooks in the audience. The professor from Singapore and the Pixar guest speakers both had them, as did a number of audience members such as myself. I ended up talking with every Mac user but the guest speakers and they both were native English speakers too…
This seems to tie in with a theory I saw exposed by Scobelizer, who seems to be famous for no other reason than blogging, that many Mac users are "influentials" to use his term. I know I influenced several classmates to buy or consider buying a Macintosh for their next laptop. I've also noticed a disporportional number of Macs at the Sculpting in Time Cafe.
One of the Mac users I enjoyed talking to was Summi Cheng. He and some other Sohu employees are providing live coverage online of the conference.
Lunch was very well attended. I swear either no one wanted to miss out on their free lunch or it is like I said, there are more Media people than conference attendees. Furthering my conference is more like a "press conference" theory were the high number of media people who's cards I ended up with and the large number of female journalists or at least people I assumed were female journalists in the audience.
The other thing the conference seemed to have an abundence of was venture capitalist. This makes my question I asked yesterday even more poignant. The venture capitalist who approached me today while I was taking notes, specifically asked me if I was looking for a business opportunity or if I had friends who needed funding. He specifically mentioned games and animation. I mentioned people who I knew who were at start-ups back in Vancouver. He of course is looking for Chinese companies. I told him about the Vancouver Venture Capital scene especially as it concerns new media mentioning the Flikr acquisition as well as Relic Entertainment. I also mentioned Vancouver being home to a number of boutique or specialty venture capital firms specifically mentioning Chrysalix. And the fact that if necessary phone calls to the valley can be made if you needed the big big money, assuming you already have the right value added local investor/partner.
Our conversation ended oddly with the camera woman who was looking out for me, accusing him of stealing my program guide, but I had put mine in my bag, and anyway they are not valuable I'm sure they have more if needed…
The undisputed star of today was Michael B. Johnson of Pixar.
It seems to be a bit more crowded, witness the arrival of the Venture Capitalists.
He's using Keynote
Studied at the New Media Lab under Nicholas Negroponte
Pixar was spun off from Lucasfilm in 1986 with around 40 employees.
Previewed "Cars" he was wearing a "Cars" jacket on Day One.
"Hire people smarter than yourself."
Art as "team sport"
Asked them not to record his presentation or photograph it, the movie cameras are indeed off. I'm sure someone, say the Mac guy in front of me could and is recording it, I'm not sure if Mr. Johnson will appreachiate the irony of that.
At Pixar they make use of Wacom Cintiq w/PhotoShop
Also use Avid and Apple's Final Cut Pro for some things
Showed a clip of Buzz Lightyear as it would have been done by Billy Crystal, using dialogue from "When Harry Met Sally". This is a technique they use to recruit and test voice actors. So when they offered Billy Crystal the part of Mike in Monsters Inc. he just took it because he took so much grief from his nieces and nephews for not being Buzz Lightyear.
Had to bring in a tailor, to make patterns for the clothing of the characters in The Incredibles.
Hair is hard, Water is hard, fire is hard (to animate digitally)
Violet's hair was the hardest.
Long Hair is theoretical at this time. The movie was do out in a year.
Modeling done in Maya but use in house articulation system called Guppetto.
Best quotation "Blowing stuff up is really expensive."
The Mac is running out of battery power. Luckily there are many Macs in the audience, Adrian Cheok runs up his power adaptor, but there is no power on stage, but Mr. Johnson has a spare battery. However the chord barely reaches so now we can continue watching cartoons.
Deliver the DVD the day the movie is released. They make two version of their video, they recompose and rerender shots to fit into 1.33 ie American TV ratio as well as theatrical widescreen version.
Where in the production cycle do games and merchandising people come in, do they have influence on the Characters?  It depends on the film. Pretty early they bring in THQ, who they give the models and textures to. On the toy side only a few big players with Walmart dominating. Have to manage how much people know about your movie… You need buzz but don't want things to be overblown. Credits Disney with a lot of the marketing success.
The last speaker who I really enjoyed and was much more interesting than the EPIN fellow even in translation and would have made a better keynote, though this was more of an honory title as the overseas speakers were the real stars was:
Alex Tseng
General Manager of Autodesk Media and Entertainment Division Greater China
Slides have English but presentation is in Chinese
Admits he doesn't know how to use a laptop very well, ironic given he works for a digital animation company.
Their demo reel is pretty cool with animation mixed in with live action set to "Your own personal Jesus" by Depeche Mode. I learned that song from Johnny Cash naturally. It also had cleavage courtesy of a Bacardi ad. The song changed to some music video "The Chimney Pot" then a Green Day video "Holiday". Then some more ad spots with "Your own personal Jesus" possibly a cover version or a remix and more T&A.
Autodesk is the 6th largest software company in the world.
6.7 million register users including every company in the Fortune 100.
Built by acquisition 3D Studio Max, Alias etc.
Well, I hope the blogosphere appreachiates all the sacrifices I've made blogging about MMEC 2005 and other topics. I very well could fail my last exam and thus not earn my MBA degree due to an inability to focus in the last week or so. If you have questions or comments you can leave them below.
This entry was originaly posted on , it was last edited on and is filed under: Information Technology and tagged: Autodesk, China, Conference, Pixar, Venture Capital.