January 18th, 2006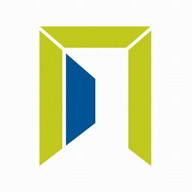 I make people a priority. Others have noticed it and commented on it. However lately others have had priorities higher than me and have cancelled plans we had made. I want to be treated like a high priority. If you don't make time for people, people won't make time for you.
I tried to make a lot of time available for people while an MBA student both at Tsinghua and at Sauder. The early returns on a lot of that expenditure of time and effort has not been very favourable. And given some inexplicable things that have happened I don't have high expectations on the long term ROI either.
In the future people may find that next time they ask me for a favour, I just say no. If I'm not a priority until they want or need something am I really a priority for them at all?
It has a lot to do with reciprocity but also just common decency. Some people appear to never have learned either of those lessons.
Update January 21st 2013
Chris should have read this posting and perhaps consulted with some of our Sauder MBA classmates before asking me for a favour after ignoring me for years. I've continued to tell the truth about my time as a Sauder MBA student, but people just don't care.
This entry was originaly posted on , it was last edited on and is filed under: The Good, The Bad, & The Ugly and tagged: MBA, Sauder School of Business, Tsinghua.