February 4th, 2006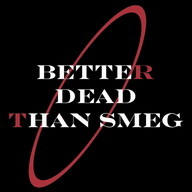 It took entirely too much work especially considering the quality and reliability of the internet connection I was working with, but Muskblog is once again functioning well. I need to test leaving a comment, but the permalink problem is gone.
Now that I have a fully functioning WordPress 2.0.1 website I am using even more plugins. On one hand I swear I'm never spending this much time dicking with things again, at least not for months and until I have a really good internet connection and a lot of spare time. On the other hand there is a lot of cool stuff coming down the pipe. I've already installed two new plugins Spam Karma 2 and OpenID Comments for WordPress. I'm using the former along one other plugin instead of Akismet. I don't want another login that is why I'm in favour of something like OpenID.
In other more Chinese news, I've been again invited by someone to go somewhere and do something. I bought the train ticket this morning and I leave tomorrow morning. This means no new blog postings for a few days. However I've pre-published a number of postings, so no one should even notice. I'm too good to people.
I'm going to be in China less than two weeks more. I'm hopefully going somewhere today, that will become a blog posting with pictures. I don't want any memory card fiascoes. I've lost two much data to failing storage devices. Hopefully I can get my Nanjing photos back somehow, in the mean time I will continue to bad mouth SanDisk.
Perhaps I should be more vocal and more blunt in expressing my displeasure online. People who are fans of the truth will get a fistful in the near future.
I'm spending too much time blogging. After my pre-postings run out and I'm truly on hiatus. If I return to blogging so openly and honestly, I will be using pre-publishing and sticking to a weekly schedule not even trying to publish daily. Daily leads to too much drivel, I will still publish timely material immediately if I feel that it is warranted. Most of my bigger postings are more like stories than sound bites or news clips.
This entry was originaly posted on , it was last edited on and is filed under: Information Technology and tagged: Chinese, OpenID, Plugin, SanDisk, WordPress.