March 25th, 2006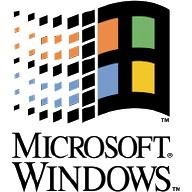 Now I'm no fan of Microsoft and generally bitch whenever I'm forced to use their operating system, but unlike Kevin I don't think the end is neigh for them. They just have too much money.
I don't know how they could need to rewrite 60% of Windows Vista and I'd be surprised if Apple could capture 15% of the desktop market. Surely there are not that many intelligent people on the planet. ;-)
Microsoft is just too big. Sony's delay in releasing the PS3 was good news for Bill and Co. And MS Office may be their real cash cow with all the different pricing schemes for Windows and how widely it is pirated. With the notable exception of Google every time I have to send a resume to someone they want it in Microsoft Word .doc format.
Until big corporations and governments start moving on mass away from proprietary file formats Microsoft will be fine.
This entry was originaly posted on , it was last edited on and is filed under: Information Technology and tagged: Microsoft, PS3, Sony.