April 6th, 2006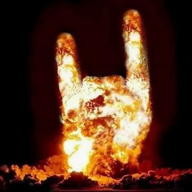 I always figured this would happen, once the move to Intel is complete but now it is official. Apple has released a tool called "Boot Camp" that allows you to run Windows XP on a Macintosh computer with an Intel processor.
This is good news for Mac Gamers as they can run Mac OS X and Windows for gaming all on the same hardware. Supposedly it runs quite fast too and several popular games and applications have been tested successfully.
I'd previously told Emlyn that my next computer would probably be a MacBook Pro. I don't need a new computer, my PowerBook is working fine and still has lots of time left on my extended Apple Care warranty. I won't be buying a new computer until that expires and I get a job.
This entry was originaly posted on , it was last edited on and is filed under: Information Technology and tagged: Apple, Boot Camp, Intel, Mac, Microsoft.