April 18th, 2006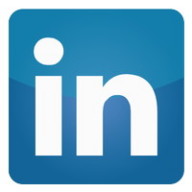 …well at least for a month. Loyal readers should remember I'm not a big fan of MySpace. Just yesterday our local news, which my mom watches loyally, had a feature on YouTube.com. Unlike those other two sites, porn isn't a problem for LinkedIn.
Emlyn prefers OpenBC which seems to be more popular in Europe. I spent considerable time building up my network in LinkedIn and didn't have the enthusiasm to invite everyone again. I think Emlyn even subscribed to OpenBC as part of his job search. LinkedIn appears to have a 60 dollars a year account aimed at jobseekers.
I'm still looking for a job. Lately I've been having considerable success finding some openings in Vancouver using T-Net British Columbia which redirects you to a companies own career site. Though I think the surprise quiz that HSBC hatched upon me after I had already created my resume and written a cover letter was pushing it. Applying for a job online is not easier. The jobseeker is being compelled to give over more and more information before they even come near a real person.
In my never ending quest to be cool (or something) I've made my LinkedIn profile public and customized the URL. It appears LinkedIn.com is selling Google AdWords besides my profile. Needless to say my name returns some odd advertising keywords.
This entry was originaly posted on , it was last edited on and is filed under: Information Technology and tagged: Job Search, LinkedIn, Online Social Networks, Self Marketing, Social Media.