May 2nd, 2006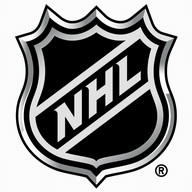 Dave's Canes and my Devils are on a collision course. Of course the Devils swept the Rangers whereas the Canes had a lot of trouble eliminating the Canadiens. The Canes have some guy no one had heard of two weeks ago in net while the Devils have Martin Brodeur. Lets just say I'm not worried.
I had one of the beers my sister brought back. I opted for the Nattheimer Spezial for which I now have the matching glass. I've never bought a beer mug yet I have a collection…
I liked the beer. I've already stated how I prefer the German style beers to the British style beers. Though I have had better German beer than this. My sister must have lived near the Nattheimer brewery when she lived in Germany.
This entry was originaly posted on , it was last edited on and is filed under: Sporting Life and tagged: Beer, Carolina Hurricanes, New Jersey Devils, NHL.