May 3rd, 2006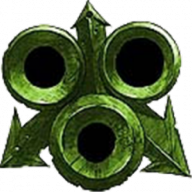 Ladies and Gentleman of the blogosphere brace yourself for Sphere. From extremely preliminary glances it seems to be targeting Technorati or Google's Blog search engine placing a premium on timeliness. Matt Mullenweg is listed as an advisor and they run their blog on WordPress.
Of course I made my very first search on Sphere for "Nurgle". It found one result which is better than TailRank did while it was in beta testing. I guess I'll try to use it some more but I seem to stick with Google for most of my searching and I find new blogs generally through links from other blogs. I learned of Sphere from Blogspotting.
This entry was originaly posted on , it was last edited on and is filed under: Information Technology and tagged: Blogging, Matt Mullenweg, Search Engines, Sphere, Technorati.