May 9th, 2006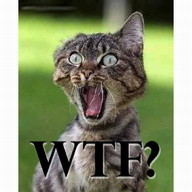 Inspired by ranking in the top ten for "big tits blog" I decided to delve a little deeper into Google Analytics and list some of the other odd phrases people have typed into a search engine and ended up at Muschamp.ca a decision I would ultimately come to regret.
Besides the usual winners such as Nurgle or Plaguemarines or various MBA classmates in the last week alone the following phrases actually were used to get to a page on my website.
muskie porn
5 things learned from mba
任望宇
eat alphabet soup shit better lyrics
"chinese men" "in bed"
how to actively look for a job
"30 piano masterpieces"
book last train from roppongi
giroux family tree 1920
seemed like a good idea at the time
turbonegro "fuck the world"
kaart marketing
gun store vancouver
anne dewolfe
"reformed rabbi"
how to put on marine camo face paint
impress korean girls
winnie tong calves
simile in a stage play
storage lockers train station japan
Those are just the ones that stood out this week. Try them yourself, see if they still work. Maybe I'll make this an ongoing thing.
Update December 2015
Collecting odd keyword referrals did become a 'thing' for a while and all it did was lead to ever stranger keyword referrals. Eventually I took my blog down, I purged content. I edited posts. I attempted to make this blog more professional, to improve the taxonomy, after ten years I am still trying to recover from my MBA, I'm still trying to be happy, and sadly I'm still editing and improving this blog.
This entry was originaly posted on , it was last edited on and is filed under: Information Technology and tagged: Blogging, Dubious, Google Analytics, Keyword Referrals, Search Engines.