July 20th, 2006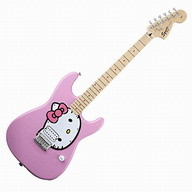 I had to take my first guitar into get fixed. It was broken while in storage at my mom's house. Also damaged while I was out of the country was my mountain bike. No one mentioned this to my mom or I, both didn't spontaneously break. My bike was further busticated when I endo'ed the other day while riding. Neither of these things were new and important enough to break my blogging silence.
However while in Sound Advice in Courtney I saw an ad on the wall for another Canadian guitar company. Seagull Guitars are made in La Patrie and elsewhere in Quebec. The next acoustic guitar I buy is going to be made in Canada. I should probably get one with a pickup but I might get something more exotic like an archtop or a resonator guitar. Seagull Guitars are one of the makes from Godin.
Rayco is a Canadian manufacture of resonator guitars. Doug Cox apparently plays one and he lives just up the road in Cumberland. Doug also organizes Island Music Fest which I really should get to one of these days…
Yanuziello is another Canadian guitar manufacture that makes resonators I was able to find online.
This entry was originaly posted on , it was last edited on and is filed under: Canada and tagged: Canadian, Godin, Guitar, Rayco, Seagull Guitars.