October 3rd, 2006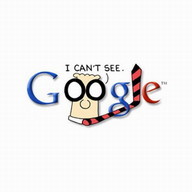 I learned of searchmash.com through my RSS feed from Webmasters World. They say it is registered to Google and uses their index though not necessarily the most recent one. I never did a side by side comparison of multiple keywords. It reminded me of how A9.com used to look. A9 has changed a lot since it was introduced. A9 is run by Amazon and now uses Windows Live's search results which is Microsofts new improved search engine which will replaced search.msn.com. For a while you could use either, but now you are redirected to live.com
Searchmash.com seems to be a hipper, AJAX infused, buzzword filled, experimental front end for Google. A Web 2.0 version of Google, Google re-mixed. If it doesn't alter the results from Google just the interface, I can't see it having that big of effect or really taking off. Think of all the branding that has gone in to Google, the fact it has become a verb meaning to search the internet (using Goolgle if the lawyers have their way).
I have other things on my mind, which I've already blogged too much about, but people just don't care… Maybe some of my blog readers care about the search engine space, I've written about it several times. My posting about Baidu being perhaps the most famous.
I've also written about search engine optimization and of course the odd keyword referrals Muschamp.ca gets.
This entry was originaly posted on , it was last edited on and is filed under: Information Technology and tagged: Search Engines.