October 17th, 2006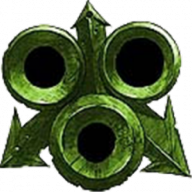 So in between looking for a job, boning up on my Excel skills, helping my mother paint her house and other sundry tasks, I painted a new Nurgle Chaos Lord armed with a Kai Gun. If you want to read how it was done, what colors I used etc. all that information is available elsewhere online.
If you have an uncontrollable urge you can head over to Cool Mini or Not and vote on this model.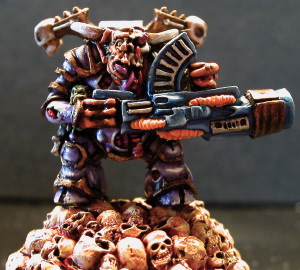 Update: Eventually I posted a collection of my Top 10 Chaos Space Marine models on this blog and in late 2018/early 2019 I undertook a major overhaul of my web empire including my old website devoted to this Nurgle Chaos Renegade army.
This entry was originaly posted on , it was last edited on and is filed under: Gaming and tagged: 40K, Chaos Space Marines, Miniature Painting, Nurgle.