October 25th, 2006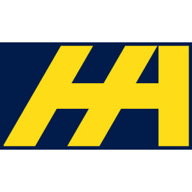 I've traveled twice by sea plane with Harbour Air from Nanaimo to Vancouver recently. It only takes twenty minutes and you end up right down town Vancouver. It can also be a very scenic trip.
Today Fernando gave me a voucher to travel one way standby for free. I was actually making my way to Horseshoe Bay by bus when I ran into him and his two daughters near Stanley Park. He had flown over with me and was surprised I would take the slow route home.
There are two other airlines that fly sea planes between Nanaimo and Vancouver: Baxter Air and West Coast Air. There also used to be a fast foot passenger ferry which I took several times while I was a MBA student. That service is currently unavailable but hopefully will return soon.
This entry was originaly posted on , it was last edited on and is filed under: Canada and tagged: Nanaimo, Vancouver.