October 29th, 2006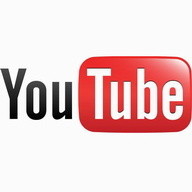 I've written previously about YouTube before the founders became multi-millionaires. One problem I and anyone else who thought about these video sharing sites realized is people are going to upload content that shouldn't be there. The end user may or may not be aware the video clip they are watching is of dubious validity or legality. However you want to keep the clip so you bookmark it or add it to your favourites. Then when you go to view it again or show a friend it is gone, usually due to terms of use violations.
I'm not advocating intellectual piracy but if there is a video you want to save to your desktop there is a way to do it on your Mac. It is not 100% successful though. The first few times I tried were unsuccessful. The only way I've been successful is through using PodTube which also requires you to use Safari. I'm an Opera user but Safari is of course on my Mac. In order to be successful PodTube must communicate to some third party website and the file will be saved to your desktop and converted from a .FLV to an .MP4, the program will also automatically ad it to your iTunes library if you keep that check box selected.
I'm not an iTunes basher but I prefer it not to control ever piece of media I have on my entire computer.
PodTube is far from 100% successful, often you have to restart the program and try again to download the video you wish to save to your hard drive.
This entry was originaly posted on , it was last edited on and is filed under: Information Technology and tagged: Opera, Safari, YouTube.