November 21st, 2006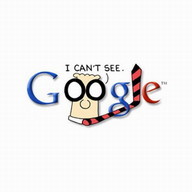 I've been trying to be more selective in my blogging. I've also suffered through multiple power outages recently, and just as I was going to write my first blog posting in a long while, the Jehovah's Witnesses showed up at my door. I always take the time to talk to them. Marlene Lau once told me that she noticed that I always took time for other people…
The all mighty Google may have altered their algorithm at least for several subsets of their results recently, at least according to the SEO Blackhat blog. Usually when there is a major change a large thread appears at Webmasters World and the major search engines have also taken to mentioning it in their corporate blogs. With the exception of the odd keyword referrals that I sometimes notice in Mint, I don't follow the search engine scene as closely as I used to.
Recently however, two bits of news caught my eye. Although most people are probably more interested in the first posting of the day on SEO Blackhat, the second one "Dude, Where's my Porn?" had the catchier title. A long time ago, when I worked for Shell Canada, I used to frequent an online forum called Builder's Buzz to try and keep abreast of things and to get solutions to problems related to building the web. The forum is gone but one poster I still remember, his handle was NineNine. He was one of the more active and knowledgeable posters and he let it be known he worked in adult entertainment. That was when I first realized that some of the really cutting edge web work particularly as it related to search engine performance was being done on the dark side of the web.
Now I don't really frequent any forums, but I used to check Webmaster World everyday, now I just subscribe to the RSS feed of the front page to catch the major news. Over there the guys and gals who really care about search engine results are often in the travel vertical. If you've ever Googled "cheap hotel" + a major city you'll know what I mean. These guys actually really pissed me off when I was in Cambodia and I needed a hotel for one night near the airport in Bangkok… Funnily enough I don't find myself searching the web for porn regularly so I was unaware that Google apparently has added some special porn filters to their search engine, that is until I read it in an RSS feed.
Now I believe Google would do this, not to protect kids, no but to make money. Porn and travel information are two profitable verticals online and a lot of people find what they desire by using a search engine, some of them even end up at my own site. Google likely makes a large amount of money in these hotly contested verticals and if they make it a little harder to rank organically at the top that will likely lead to an increase in pay for placement revenue. But maybe this really is to help protect the kids, there is a lot of crap online I wouldn't want a kid to read, I don't even want to read it, and there are some things about which I wish I was a little more naive.
In non-Google news, Yahoo one of its major rivals made a number of small purchases of Web 2.0 or social networking sites. Nothing as big as Google buying YouTube or News Corp buying MySpace, but acquisitions none the less, profitable exits presumably for the VCs and entrepreneurs. I read about this on Arstechnica, which still gets my vote as the best general tech site on the web.
This entry was originaly posted on , it was last edited on and is filed under: Information Technology and tagged: Google, Search Engines, Yahoo.