December 8th, 2006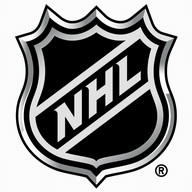 Rory Fitzpatrick plays in the NHL. The NHL is the national hockey league. It is the top ice hockey league in the entire world. Just like the other major North American pro sports leagues there is an all-star game. The NHL's is a little over halfway through the season. Gary Bettman and the lawyers in New York who currently run the league, in an effort to increase fan interest, are letting people vote as often as they like for whoever they like to appear in the all star game.
Other leagues have had the fans vote for their all-stars. Sometimes fans vote for the starters but the players or coaches or writers or some combination fill out the rest of the team. I usually like how the NFL does things, but no system is perfect. Some people are unhappy with the NHL's new system and they have decided to prove their point by having Rory Fitzpatrick voted into the all-star game.
I learned about it on Sports Desk just now. So I decided to Google "Rory Fitzpatrick" and learn for myself. He now has his own wikipedia entry. There is a Vote for Rory campaign and website. And if you want to vote for the NHL all-stars, here is the link to do that.
I'm in a hockey pool and although we draft hundreds of players, no one has Rory Fitzpatrick and he currently has zero points. Despite that he has over 100,000 votes, all write in votes. This week there was something of an uproar as Rick Nash got traded. We are in a keeper league so players who are 22 years old and have already had a 41 goal season are at a premium. The fact he was traded to one of the top teams for basically Jeff Carter has caused quite a stir. Some questionable trades have taken place in our league over the last three years that it has left a sour taste in people's mouths. I don't understand why you wouldn't shop a player around more, I inquired about Rick Nash along with a number of players I like a few weeks ago and the only trade offer I received was an unsolicited offer for Saku Koivu basically for Derek Roy and I had to throw in Nittymaki…
I'll have to cross post this to our league's bulletin board which was set up by our commissioner but since he is the person getting Nash, maybe he'll regret that. We also have a mailing list (so why do we need a bulletin board?) and of course a website. I don't maintain the website though it is on my domain.
This entry was originaly posted on , it was last edited on and is filed under: Sporting Life and tagged: Hockey, NHL.