December 21st, 2006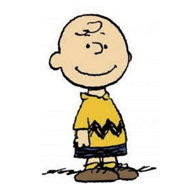 I once got an email from Ms. Marlene Lau concerning a quotation that is one of a select few that is randomly selected for use as my .sig file. We both identified with it, I guess:
Sometimes I lie awake at night, and I ask, "Where have I gone wrong?"
Then a voice says to me, "This is going to take more than one night."
That is what I do every night now and have since before March 17th, 2005. We had a lot in common Marlene and I, more than she perhaps liked.
This entry was originaly posted on , it was last edited on and is filed under: The Arts and tagged: Charles Schultz, Charlie Brown, Depression, Marlene Lau, Quotations.