February 1st, 2007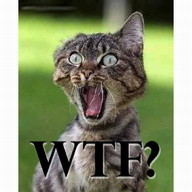 Well I just got off the phone with someone in Africa. I think it may very well be the first time someone has called me from that continent. It was a pleasant surprise, though there was also some awkwardness.
I had several phone calls today, I keep hoping one is concerning a job, but usually they just want to talk to my mother who is at work…
OK, enough rambling. Although it perhaps is unwise to make these lists, I'll try to include only the 'PG' version. Here are some of the odder referrals I noticed in Mint last month. I'm not sure how making these lists helps me, my blog, or my job search, but some people like my blog just fine the way it is. Maybe the scars add character. There is also no accounting for taste. Without further ado here is the list:
things were said and things were done that hurt me more than some you'll never change you can't ever take it back whatevers done is done and that's that+lyrics
korean bikini
little women with big calves
youtube amputee stuff
women, old people, sick people, and 4F's
famous women with muscular calves
"i was the only white person"
lyrics You don't know I missed the point He said something you believed to be true you don't know before i yes i go
voyeur spandex
why is cheating on a rise in college
"the black keys" guitar pedal
"sanjay arora" and michelle
"marlene lau" guitar
korean starcraft women
what a woman does with big calves
roppongi chicks
Olanrewaju Arikenbi
resume AND "business analyst" AND uml AND "use case*"
site: muschamp.ca myspace
porn widget
korean women are hot
january 2007 chemistry 12 provincial exam download
too many chinese students ubc
about Lau Dynasty
sandy vu muskblog
unix video games china
japanese immigration obsticals
You can learn a lot about human nature by examing search engine referrals. Most of these phrases don't appear exactly on my website. Although there is revisionistic history in China, I don't believe there was ever an official Lau Dynasty, at least not in China. It was just something I made up during a free-style rap.
I guess I'll have to update my top ten list, or at least consider updating it too now.
This entry was originaly posted on , it was last edited on and is filed under: The Good, The Bad, & The Ugly and tagged: Analytics, Dubious, Keyword Referrals, Mint, Search Engines.