February 3rd, 2007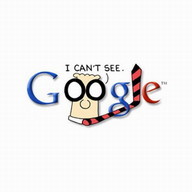 The top 100 alternative search engines as determined by some guy. I've tried some of these, but the vast majority I have not and I can't really recommend any besides Kartoo and Clusty and possibly a blog specific search engine such as Technorati or IceRocket.
If I had more energy and I actually thought it would accomplish anything I'd search for "nurgle" in them all. That along with various phrases involving the word "calf" or "calves" seems to be what I use to test a search engine. I tried both on Facebook's search when I got to join.
One thing I'd like to point out is often the search engine optimizers, marketers, and those that blog or comment about SEO have ulterior motives. One of the most important things you can learn, is how to determine bias in somebody's writing, I owe that to my Political Science professor back at UVIC. I wish I remembered her name… A lot of people commented on this list with comments that were basically "what about my search engine". I don't think Google is unbeatable, but I do think they continue to add features that are useful such as their recently revised video.google.com.
This entry was originaly posted on , it was last edited on and is filed under: Information Technology and tagged: Clusty, IceRocket, Kartoo, Search Engines, Technorati.