February 17th, 2007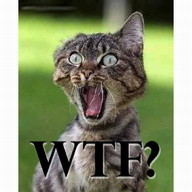 While checking out some blogs I don't subscribe to, I ran across a post where Budwiser may have stolen an idea for one of their Superbowl ads from a sketch comedy troupe. I never saw the ad during the game, as in Canada we get lamer ads. But I watched the actual skit and it was funny. I wish the video quality was a bit better and I hope I can embed it into my blog.
I don't really care for the whole call the lawyers mentality. It can be hard to prove the plagiarism of an idea, see Craig Saila's unwillingness to state who invented the radio in his presentation, people are still arguing about that and it happened years ago. That was a patent for a major modern invention, this is a skit about slapping people in the face. Monty Python had the fish slapping dance.
I'm sure the Marx Brothers and the Stooges have plenty of slapping in their skits and movies. Can't it be an homage or a reference rather than a rip off?
This entry was originaly posted on , it was last edited on and is filed under: The Arts and tagged: Video Clip.