February 25th, 2007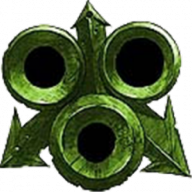 Now maybe I shouldn't care what random people on the internet say about me. And for the most part I don't. I do care what my friends and classmates think, that is why what happened during my MBA hurt so much. I'm all for dignified silence and turning the other cheek. I've done a lot of that in my life. I've walked away from problematic situations in hopes things could be improved at a later date.
However I'm also an admirer of the truth and one need not be silent forever. Sometimes you have to let people know you don't apprechiate how they are treating you or what they are saying about you behind your back. Today is such a day.
Some people over on some website occaisionally for no reason other than I put up a website concerning a hobby I got into when I was in high school decide of their own volition to insult me. It has happened before, it will happen again. I don't know them. I don't want to know them. I don't hang out on that website. I don't have time for this crap. I have much bigger problems.
Occaisionally, I can be awoken from my haze, and I think to myself; "I can't stand back while someone calls me an idiot without pointing out the blatant errors in there own statements." So I took a screen shot as forum threads sometimes go away after a time. And I put it up on my own humble Nurgle website, on a page explaining why I don't run an online forum. One reason is I don't want to run a website where people annonymously insult other people. If you have a problem with someone you should tell them, you shouldn't ignore them, and you shouldn't run and get someone else to threaten them and punish them or go around maligning them.
That is not the proper decent way to treat someone, not a MBA classmate, not even some random person on the internet. Maybe drawing attention to them on your blog isn't terribly mature either, but after you've tried emailing them, tried talking to an unbiased third party, tried silently walking away, you get tired of the same shit. You get tired of things not improving. So you stay away. But there is no reason not to make a few facts available and draw attention to a situation that some might say is unfair, unjustified, or inequitable.
If you want to argue with people who don't bother to actually read what you write, insult you behind your back, can't spell the only word in their entire post correctly, then you can rise to my defense. Me I'm going to stay away and hope people someday realize how unnecessarily hurtful this all is. But it also appears I'm going to keep blogging and someday people might care about their personal online brand.
I always told the truth and I always wanted things to be better.
This entry was originaly posted on , it was last edited on and is filed under: The Good, The Bad, & The Ugly and tagged: Nurgle, Online Reputation.