March 10th, 2007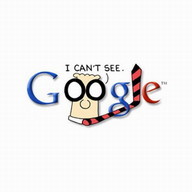 Though I'm not Chinese, despite having a cool Chinese name (马士奇), many Chinese people or Chinese Canadians continue to read my blog. So when I read on Webmaster World that Google China has introduced some new 'made in China' features I had to mention this on Muskblog.
Google's latest addition is a directory, which is still in the Chinese version of Google Labs but is live to the world so people who read Chinese or at least like to click on Chinese characters can fool with it. Someone has already tried translating it with Google's own translation tool. These new innovative features are aimed at taking market share from Baidu in particular, but a web directory is also aimed at Sina and SoHu among others.
I've written a lot about Baidu and Chinese innovation, and advocated for Baidu to enter the Japanese market which they did eventually. The Japanese market has shown a greater willingness to embrace foreign internet brands than China which bodes well for Baidu but if they were really confident in their technology and ability to incorporate additional Chinese character using languages/markets they'd also enter South Korea. They probably will eventually, but the Koreans though fanatical internet users, have shown a definite preference for home grown internet properties.
This entry was originaly posted on , it was last edited on and is filed under: Information Technology and tagged: Baidu, China, Google, Search Engines.