March 27th, 2007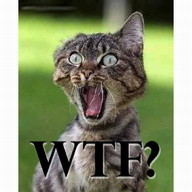 While looking at referrals in Mint or one of the Google or Technorati Alerts I created, I discovered that someone registered Muskblog.com, someone other than me. At first I thought it was just an opportunistic cybersquatter because I couldn't really see the use of the domain to anyone other than me. I didn't do anything, but then I mentioned it in passing during a comment and it seems to upset other bloggers more than me.
So I took another look at what was being built at the URL and it is now a WordPress blog about marketing. I'm not sure what "musk" has to do with marketing. If Musk was synonymous with marketing I wouldn't be unemployed.
I'm not the type with a lawyer on speed dial, if I was I would have called one back in March 2005. I generally don't go complaining to higher authorities when things aren't going the way I would like. I try to suck it up and push on. I've bitten my tongue so often it is amazing I haven't swallowed it. Now I have a lot less tolerance for bullshit. I don't know why people, friends, classmates, anonymous internet users choose to treat me poorly, to take advantage of my good nature, of my kindness…
But they do.
This entry was originaly posted on , it was last edited on and is filed under: Marketing and tagged: Blogging.