June 2nd, 2007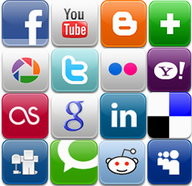 Here is some tidbits that have come across by desk that I guess will get all thrown together to confuse the search engines…
First up is a report on Chinese Canadians being vital to the success of trade between China and Canada. It is published by the Asia Pacific Foundation, I guess I should ping The Ugly Chinese Canadian, probably should add him to my sidebar and maybe re-add Vicissitudinary, she seems to be blogging again.
One of my almamata's Tsinghua University is setting up a Private Equity Research institute. At the very least I'll get to add two tags to this post by linking to that story online. You probably have to login to read the whole story.
The text of Peter MacKay's recent speech in Korea. I wonder if there will be a MacKay in the PM's office someday, it won't be me. I'd prefer someone from BC to someone from the Clan MacKay.
Google, Yahoo, and the various Korean domestic portals are in the news a lot. Korea is a really tough market for the US big three. Ideas that were first tried out on the Korean internet have become successful elsewhere so a lot of industry watchers keep an eye on the trends developing online in Korea.
LinkedIn is stumping for votes in this online popularity contest. A lot of the Web 2.0 darlings and Online Social Networking leaders are in the running. Notice there is no Flickr maybe they are too old and well established. Also notice Korea's CyWorld is on the ballot (now available in the US and in English). I haven't voted, I haven't even used or heard of all these sites.
This is one of the coolest websites I've seen online in a long time, especially useful if you like video games or are doing research on video game developers.
This guy quotes me talking about Venture Capital on his blog, but he doesn't make it very easy to link to individual posts. Emlyn figured it out quick enough, I wonder who reads more blogs… Muthu Kumar must have been one of the people I tried to help out on LinkedIn Answers. Shocking I would help someone I don't even know, shocking to some at the Sauder School of Business perhaps.
Rick Mischel, former CEO of Mainframe Entertaiment and good guy in my books, launched a new video game development studio in Vancouver this week. They are called Reach Games and I wish them all the best of luck.
I'll probably be putting in an appearence at the Grand Opening Gala for Canvas, they are an Art Gallery/Lounge/Event fascility They are opening up at 99 Powel Street in GasTown real soon now.
Here is an article on a Korean group investing a lot of money into Phnom Phen trying to revitalized what is a really hurtin' city for a world capital.
Darren, long time GW employee and my buddy Owen's old boss, has started his own gaming store called Strategies, Games, and Hobbies at 3878 Main St. I already called him to congratulate him on his new venture, but I'll guess I'll actually have to drop by and buy something too.
I'm not sure I like this style of posting or if I will do it again. I just had all this crap clogging up my inbox and decide to take the time today to update my blog.
Update
Here is a story on Silicon Valley VCs possibly being interested in the Korean online gaming space.
This entry was originaly posted on , it was last edited on and is filed under: The Good, The Bad, & The Ugly and tagged: Blogging, Chinese, Korea, Social Media, Tsinghua.