June 2nd, 2007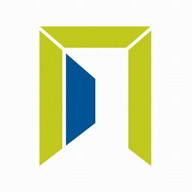 When I finished my Sauder MBA I was traumatized, ostracized, and worse. The administration led by Anne DeWolfe prefer to insist I must be lying, that I wasn't negatively affected by what others said or did, by the threats and allegations, by the agreement I was forced into on March 17th 2005. I kept things secret to the benefit of others and the detriment of my own sanity. However, many people knew the truth and they just didn't care, they had a party to go to and a facade of normalcy to maintain.
I've since tried to understand why…
People just don't care, the Sauder School of Business had my money. I was expected to go off and begin my post MBA career. Things never got better as I was promised. People "moved on" which meant turning their back on me, pretending all was well and going off to celebrate with my accuser, and sending me the photos. I remain a statistical anomaly, an outlier, an externality.
Years later I'm still suffering with health problems. I've been deemed unemployable or unsuitable by many, many organizations. Rejection remains my closest companion. Despite uncountable sleepless nights and pleas for answers and help, I remain the class pariah. No one believes me and no one wants me.
I've made details of my MBA experience available online. That has probably been detrimental to my career. Of course, the fact the Sauder School of Business found it necessary to threaten me with arrest and expulsion for repeatedly trying to help a classmate with her internship search remains obscure. After over seven years you would think some people would finally believe me, but I and others gave up hope long ago.
The Sauder School of Business and the majority of my MBA classmates prefer to pretend I don't exist. They're happy to engage in revisionist history and smile for glossy advertisements while I remain alone by choice or by necessity it doesn't matter which anymore.
My classmates have long known how they made me feel. They prefer to pretend everything is "great" especially when they want something from me. I didn't need to write this brutally honest account of my life, none of this needed to happen. If any of my classmates wanted things to be any other way than they are now, they would have said and done something years ago.
Job Search Summary
When I returned from China, I spent many months walking my sister's dog, blogging, begging people to believe me and of course looking for a job.
After finally finding a job my 3 months of employment in Vancouver came to an end, I was once again looking for a job and soon to be homeless. I spent the next several months lying on the floor of an unfurnished apartment in East Van with the bed bugs and mice reading Dostoevsky.
Finally I ended up working in the Downtown Eastside at a non-profit. After two years, funding ran out for my position and eventually the organization ceased to exist. Since then, I've volunteered, studied more, but mainly I have been unemployed, unable to convince anyone to believe me, to hire me. I finally ended up back at my mother's house.
Now I have an extensive collection of rejection letters. Below is a partial list of organizations that decided to interview me before determining I wasn't the right "fit".
Amazon
Electronic Arts
Pangaea Ventures
Updata Partners
Opera
TD Securities
BMO Capital Markets
MDA
Kasian
Serenic
Google
Robert Half
BC Government
Best Buy
DigiBC
BCAA
Korn/Ferry International
TEKsystems
Slant Six Games
Regional Municipality of Wood Buffalo
SMARTT
City of Richmond
Fundamental Research Corp.
Accelerate Okanagan
Angus Reid
Virtuos
A&W Canada
Simon Fraser University
Ayogo
TEEMA Solutions Group
Telus
CFIB
Firefly Fine Wines and Ales
Eruptive Games
Small Business BC
Vancity
Atimi
All that is necessary for the triumph of evil is that good men do nothing.
Sverre, one of my MBA classmates, sent me this quotation years ago. I wonder if he appreciates the irony considering all the standing around and shrugging he and the rest of my classmates have done?
Update December 2012
After being contacted by one of my former professors, I updated this blog posting as there still remains some mystery as to what my life has been like since I left the University of British Columbia. I also learned that after seven years of suffering, online popularity contests remain more important than my well being to UBC staff. The only time I ever hear from anyone connected to the Sauder School of Business is when they want something. I've since removed yet another connection from LinkedIn.
People don't believe me and they just don't care how much their words and actions hurt me. It is still the official position that I must be lying, nothing can be done, and I wouldn't be negatively affected by the agreement or what people said or did on & since March 2005.
Apparently years and years of being sick and unemployed does not constitute being "negatively affected" in the eyes of UBC staff.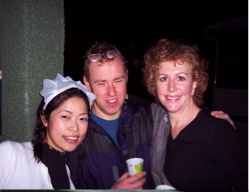 I also gave into the relentless advertising and tweeted on Bell Let's Talk day I was greeted with overwhelming silence. This blog has remained online, even though it is painful. If anyone connected to the Sauder School of Business or the University of British Columbia is still reading this far down the page, I still lie awake at night, haunted with unanswered questions:
How long was the investigation that determined my guilt?
What was the reasonable person test that determined my guilt?
Why must I be lying?
I should have ended up a hashtag, instead I'm still blogging seven years later. I remember the words of Anne DeWolfe the last time I spoke to her:
Secrecy was never part of the agreement.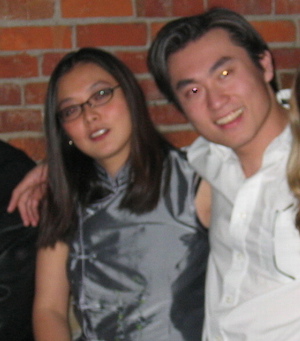 Long before staff at the university in alumni relations, career services, even health services started pretending I don't exist, my classmates, even those who insisted they were my friend, have done their best to ignore what happened and ignore the years of pain and suffering. I don't know what to say anymore, people still doubt the veracity of my words, how can I make the truth any more painfully clear? Sudden requests via email for favours or to 'Link in' just seem tauntingly cruel. Nothing has been "great" about my life since March 2005 Roy. You seem to have forgotten some facts, for instance we were LinkedIn once. I even created the official Sauder MBA LinkedIn group. Then I was forced to remove you all from my life. The way things are is the way other people insist they have to be.
In my ill fated email sent during March of 2005, I compared myself to the Phantom of the Opera, even I didn't know how apt a comparison that was. But having been forced to live alone, in fear, in the shadows, maligned, ostracized, traumatized, I know exactly how the Phantom feels. I remain the pariah of the Sauder MBA program.
Making a literary allusion is not a crime, neither is trying to help a classmate with their internship search. I leave you with the words of Dr. Martin Luther King Jr.
In the end, we will remember not the words of our enemies, but the silence of our friends.
Update January 2015
After finishing a series of short contracts in 2014 I was unable to find full-time work in Vancouver or anywhere. The only thing I seem to be qualified to do after completing my Sauder MBA is teach English overseas which is what I was doing ten years ago before my Sauder MBA. People continue to pretend nothing is wrong, nothing can be done, and that no one was negatively affected.
I was negatively affect by my Sauder MBA and by the words and actions of the Administration of the University of British Columbia and those of my MBA Classmates.
Update December 2018
I can't believe I am updating this post again, but after passing the third and final CFA exam I set out to find a new job, no one wants to hire me, except to teach at a different school. I have of course applied to hundreds of jobs, I didn't even get any interviews for months until I got referred to a recruiter by a guy from my gym. I have of course been "networking", I just got back from the UBC Alumni Dinner in Shanghai. There has been a lot of turnover in staff since March 2005 and people have forgotten about me, or never heard about me. But I haven't forgotten, I haven't recovered, and my desire for a job other than the crappy ESL teaching job I have now will likely lead to me being unemployed and living with my mother, just like after I finished my last MBA exam in Beijing, and this time I didn't even get a piece of paper.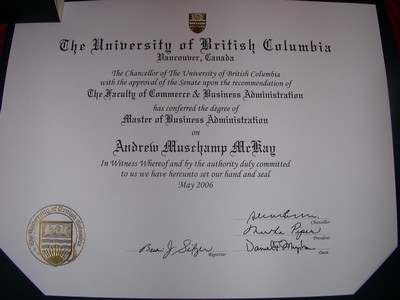 I'm also sure I'm going to end up in some glossy photo, I dutifully smiled, I even agreed to ask a question at the request of the person who invited me. But I haven't forgotten what people said and did, I have not recovered, everything I said is still true and still people refuse to believe me and refuse to care.
This entry was originaly posted on , it was last edited on and is filed under: The Good, The Bad, & The Ugly and tagged: Anne DeWolfe, Depression, Job Search, MBA, Sauder School of Business.