June 8th, 2007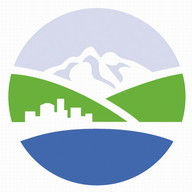 Last night I attended the gala opening for the Canvas Lounge at 99 Powell Street. In theory this was a professional networking event at which I was present in some sort of official capacity, but mostly it was people drinking. They can put as many pictures on the wall as they want but as long is booze is free people are going to drink.
Beer stopped being free at some point when the event was opened to the general public, so having given out my quota of cards, I finished my seven dollar beer and walked all the way to Doolin's Irish Pub for kilt night.
I was invited to Kilt Night by Todd McWong of GungHaggis FatChoy fame. My first beer there was free too, but not because I was wearing a kilt. I'm not sure kilts are in our official dress code. My first beer was free because the waitress lost me. I cleverly ordered my beer and sat in the same spot talking to Todd. And after a long time the waitress comes to me and says "Oh there you are, I lost you." I didn't think much of it until she brought me my pint of Caffery's a few minutes later and said "This one is on me."
Free Beer!
The Halifax Wharf Rats were playing and I know the words to many of the songs they played or that came on the radio, which seemed to impress some at the table. I even had to write down the name of a song, artist, and album so someone can presumably steal it. How many people still buy albums?
Eventually songs came on the stereo I didn't know and they gave me grief about that, so I said "I don't specialize in crap."
I was worried at both venues someone would be there I didn't want to see.
There may be some photos of me on People Shots, I talked to Alistair the photographer at the Gala opening. And hopefully I'll keep in Julie Connelly and Kate McDonald's good books by giving them more free press in the blogosphere.
The time before this I was on the guest list, I couldn't even attend due to the many problems created during my MBA program. It is not everyday you get on the guest list at the Commodore for a Saturday night show for out of town bands…
Update
My mom found my picture on People Shots. They weren't up when I looked on Friday. I found this one of me standing by the bouncer when I was trying to make my way downstairs. The singer had decided to expand the size of her stage and many photos were taken of me just standing there…
This entry was originaly posted on , it was last edited on and is filed under: Canada and tagged: Todd McWong, Vancouver.