August 10th, 2007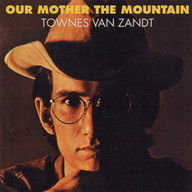 Townes is a little less famous than Neil Young and toured less widely and sporadically. He was kinda famous for sabotaging his own career.
DailyMotion only had a handful of results for "Townes Van Zandt" without quotations. YouTube had about 141. Veoh had 46 pages but they seem to be all Van Halen videos or clips from Van Wilder, I think Veoh's search algorithm needs some work.
I decided to go with DailyMotion and the song "Tecumseh Valley", this is a classic Townes song, sad but beautiful. I often sing this song. I learned it as a cover first, by Steve Earle, the first time I ever heard the music of Townes Van Zandt it was a cover done by Willie Nelson and Merle Haggard, the first time I learned of a lot of songwriters is when they were covered, Loudon Wainwright III is another, JJ Cale…
This entry was originaly posted on , it was last edited on and is filed under: The Arts and tagged: DailyMotion, Music, Townes Van Zandt, Veoh, Video Clip, YouTube.