March 26th, 2008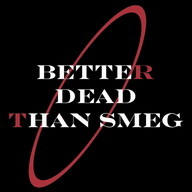 While I was away, a lot of things happened. While on my self-enforced six month blogging hiatus, the world and indeed the internet/blogosphere went on with me and Muskblog. I didn't read blogs (except MMAMania.com), I let RSS feeds pile up for months. Finally in early 2008 I realized I had to do something with all the crap that was coming my way that I probably would have blogged about. I forwarded on stuff mostly to Blair and Dave. I also wasted too much time on Facebook. But since I planned a return of Muskblog in April of 2008 I decided to start putting links in a text file.
In perhaps one of my best postings, I said a blogger indeed any writer should strive to be timely and/or timeless. This post is neither. However while blogging these type of posts sometimes become necessary.
Update: I take my blog down for six months to prevent writing more depressed but brutally honest blog postings and all anyone cares about is some animated gif of an Asian girl doing Karate. I had to take the damn image down due to bandwidth thieves. After the model in question went from posing for calendars and silly videos to doing porn.
Hitomi Tanaka – 田中瞳
On January 8th 2008 I jotted down in my journal:
I've seen the future and it is Hitomi Tanaka. Maybe she doesn't have a face that could launch a thousand ships but she has a figure that is pretty mindblowing and she knows karate!
Now making such a statement online will lead to expectations of a link, or a picture, or a video, well like everyone these days, she has a blog. She of course eventually got Instagram, but you'll have to find her account for yourself.
Hitomi seems to be the latest in a never ending line of "I-do-ru",  just like William Gibson wrote about. Alas I don't think Hitomi will stay long on the innocent and pure side of the Japanese Idol scene. Neither does some sort of expert.
The generation of Japanese born in the 80s is referred to as "bean sprouts". I had a few tall high school students when I taught there. The change in the Japanese diet and the addition of more beef and likely more chemicals has increased more than height apparently.
I also recalled to Blair and Dave on New Year's Eve two teenage volleyball sensations, Megumi and Kana. I watched most of their breakout tournament on TV that took place in Nagoya just an hours train ride from Toyohashi. Several of my students attended the games live. People were either Kurihara fans or Oyama fans. Kurihara was the better all around player, Oyama was a defensive liability in the backrow. However she was a power hitter and she got so excited when she made a point or blocked a shot, it was endearing and intimidating for the opposition. Of course neither was the best player on the team, that title should go to the shortest player, the setter Yoshie Takeshita.
Musk knows volleyball.
I don't know what Hitomi will go on to do, she certainly is young. Some Idols become singers or try acting or host TV shows. There is a whole essay somewhere I wrote on the Japanese economy and the cult of cute, but my mind is so muddled most of the time it will never materialize. I likely will reference it and conversations I've had from time to time on my blog. I wish Hitomi luck, but I think the system generally takes advantage of these girls. I postulated that though the Chinese people are poorer on average Chinese women of Hitomi's generation have much greater opportunities. The Chinese education system is relatively close to a meritocracy. The Japanese system seems to culminate in university entrance exams. If you get into a good school you will get a good job at a good company regardless how hard you study in university. Of course you have to be male. Korean women have good educational opportunities but they have it comparably bad in the workplace. A Korean girl can study, and study, do a Masters or PhD and go overseas, go to Harvard even, but ultimately she is suppose to settle down and raise a family, at least a good Korean girl is suppose to.
You see what happens when I try to inject a little T&A into Muskblog, I go all socio-economical on yah.
The Georgia Straight
Back before I went to Japan I was a regular reader of the Georgia Straight and a regular concert goer. During my MBA I didn't really have time for that. I still haven't recovered from my MBA, but occasionally I pick up a Georgia Straight. Volume 42 Number 2089 caught my eye. The cover story is about being fit and healthy and features a photo of personal trainer Anna Wong on the cover. There is no shortage of fit Asian women in Vancouver. Us or San Fran are among the world leaders in that department I'm told.
The article itself is the traditional if you lose weight and exercise you live longer and will be healthier and it is no surprise to see it published just after January 1st. Anna Wong has a more interesting story.
Also mentioned on the cover, though at the bottom is Luke Doucet. Luke is the latest artist I've taken to exposing the virtue of to my friends. Long time readers may recall one of the last entries I made was a review of his concert at the Media Club. He came back and opened for Blue Rodeo and the Georgia Straight interviewed him. He's a kindred spirit and a heck of a guitar player. I quoted his song lyrics and apparently no one else bothered to do that online before me.
It is now 2019, a lot of the links below even some of the ones above may not work, but I'm trying to improve the quality of my blog, so I'm editing and improving old blog postings. But I can't fix every bad link or discover every domain squatter, I just don't have the time. If you find a bad link you can leave a comment below.
Arstechnica.com
Guy Kawasaki
Guy is probably the blogger I've linked to the most. He always seems to have cool stuff to write about. Do yourself a favour and just subscribe to Guy's RSS feed.
China Venture News
Kevin Burton's Feedblog
SEOBlackhat
Thrasher's Wheat
Web 2.0 Asia
BeyondVC
Guess Who Has a Blog
Seen here and there online
This entry was originaly posted on , it was last edited on and is filed under: The Good, The Bad, & The Ugly and tagged: Blogging, Depression, Hitomi Tanaka, 健美.