May 1st, 2008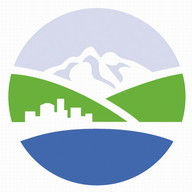 In Vancouver homelessness, mental health, and drug addiction remain problems. I used to work in the DTES and I went to the opening address of the "Collaboration for Change: On Mental Health, Addiction and Homelessness" and being me I carefully typed up notes and observations. I then decided to turn them into a blog posting.
I sat beside a Mrs. Kim, iPhone user but I could only give her my boss's card, then she promptly left to sit with her boss. The person on the other side of me I recognized and of course she didn't believe me, but with 3 or 4 guesses I had the evening where we had met previously. The auditorium was quite packed at least 80% full.
The Civil City Commissioner welcomed us, we are waiting to hear back from him on a few issues at work.
After opening remarks and a native welcoming blessing by Daughters of the Drum which was actually fairly lengthy, Sam Sullivan was next to take the stage. I don't think I've ever seen him speak in person. He was actually a bit funny. He says 8 cents of a dollar paid in taxes goes to the city, the rest goes to Ottawa or Victoria. He said the homeless were pushed out of Torino prior to the Olympics but were back for the Para Olympics when he collected the flag. Twelve pieces of property spent 12 years empty when they were suppose to be SRO/below market housing, Sam says they were sold by the city cheap to other levels of government but now those pieces and others are being worked upon. 1200 units of SRO are under construction or planning. 36% of all police calls are to deal with the mentally ill. Wants the legacy of 2010 to be solving the problems of mental illness, drug addiction, and homelessness.
Perspectives from the Street
Richard, Vancouver Network of Drug Users: never gets any easier to tell his story, even as president of VANDU which has 2000 members and this the 10th year anniversary. Comes from a family of overachievers, interracial family, Jack Adams told his dad he could either play hockey for the Detroit Redwings or marry a white woman, he couldn't do both. His father and mother were married for 47 years. Had a good upbringing, doesn't know where things went wrong. Started doing drugs at 13, at 15 was doing coke, failed his first year of university. It was always about drugs, never felt like he was living up to expectations. VANDU membership is 35% or 40% aboriginals.
Donna, Aboriginal Front Door Society: (One of the Daughters of the Drum) Alcoholic and former Downtown resident. Came from a series of dysfunctional homes. Had difficulty keeping relationships, ended up in abusive relationship, but ran away to Downtown. People downtown don't feel a part of anything. Doctor asked her "Why would I want to fix you, when you're just going to go downtown and kill yourself." Lost her compassion while living downtown.
Suzzy, Founder and Co-Chair of From Grief to Action: non-profit society dedicated to restoring the hope and dignity of the family of drug users. Talked about her eldest son, now 26, and his struggle with drug and alcohol addiction. Son turned to heroin for relief from BiPolar Disorder. Says there was insufficient treatment options for the mentally ill. Doesn't recommend prison for health care. Healthcare system is still ill-equipped to deal with a patient with a dual diagnosis. Husband now has MS brought upon by stress. Her son relapsed last week and is now hospitalized. Hard to described what a parent goes through when a child self-destructs. Feels rattled and broken.
Tessa Rattan, a sister's perspective, feels blessed to have a loving, caring family. Brother sat on a waiting list for treatment, getting worse. "A wonderful person still exists inside of him and we treasure the moments when he comes out."
Silver Lining: There is now going to be a long-term residential treatment center for youth which will be coming to BC, the first of its kind in Canada.
Michael Kirby: Links between homelessness and mental health
Taking issues from statistics to real life stories. Must first personalize an issue if you want a large number of people to address it. You still don't see many corporate titans putting their name on the psychiatric wing or community housing.
Homeless Mentally Ill have two strikes against them. Plus there is a general lack of programs and long term support and treatment available to them.
DTES has the highest incidence of mental illness and homelessness of any place in Canada.
Mental Illness affects 1 in 5 Canadians in their lifetime.
Recovery is possible but not a cure. Possible to live a reasonable life within the limitations imposed by their illness with today's treatments.
Have to attack jointly the housing problem, the mental health problem, and the addiction problem.
More people suffer from mental illness than cancer and heart disease combined.
Need to deal with the stigma which is really a polite word for discrimination. 100,000 families are on the waiting list for social housing in Toronto. The average time on the list is 18 years. 14% of people using emergency shelters are children. 70% of homeless in Winnipeg are aboriginal.
Can't do things sequentially! Can't find a person social housing without simultaneously putting a system in place to support the mentally ill. There is a dramatic need for supportive housing units for the mentally ill.
Economic picture: $55,000 in hospital care and correctional service for an adult with mental illness and homeless. $37,000 is the cost to house them. We need far more supportive housing.
Ended with two Mark Twain quotations.
Question Period
All the Radicals raced to the open mic to expose Native Rights, Legalization of Marijuana, and I don't even know what "Buddy Lee" was talking about before his mic was turned off, but it wasn't homelessness, mental health, or addiction. The fourth person was reading a prepared statement. The fifth lady was talking about Hastings & Main and the arresting of people by transit police. She said Mr. Plant was a disgrace.
I may have been the only person typing notes, but several people were texting during the entire presentation, showing their commitment to the cause. There were also people handing out pamphlets going in and out of the auditorium.
This event had a lot different audience than the one I went to today, but at least two people went to both. People with even more of an agenda than me have blogged about the Collaboration for Change.
What I think the mentally ill need the most, is for people to just believe them, to truely believe them.
This entry was originaly posted on , it was last edited on and is filed under: Canada and tagged: Depression, DTES, Vancouver.