June 25th, 2008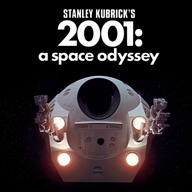 When I got to work this morning, Canoe.ca had published a list. It was predictable they had Star Wars first and it was good to see the original King Kong. But any list that leaves out 2001: A Space Odyssey is majorly flawed.
2001 came out a decade before Star Wars, still looks amazing. Was re-released in 2001 and had a major influence on every space movie made since, including Star Wars.
In one of many Oscar travesties, the only Oscar ever won by Stanley Kubrick arguably the best film director of all time was for Best Special Effects for 2001: A Space Odyssey. He like Alfred Hitchcock and Orson Welles never won Best Director. Martin Scorsese finally got his Oscar for directing, but can you imagine a world cinema without Kubrick, Hitchcock, and Welles?
Maybe I'll have to do my own top ten list, in the meantime you can read my film studies paper I wrote for the Stanley Kubrick class at UVIC.
This entry was originaly posted on , it was last edited on and is filed under: The Arts and tagged: 2001: A Space Odyssey, Cinema, Stanley Kubrick.