August 27th, 2008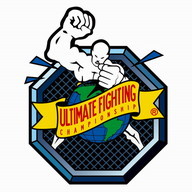 In a recent article UFC fighter Karo Parisyan revealed he had recently begun experiencing panic attacks and that it affected his training, performance in the cage, his very career. Apparently he is starting to overcome them or at least cope better. Karo doesn't know when exactly his panic attacks started occurring or what brought them on.
I know exactly when my panic attacks started occurring, I know exactly what triggered them, and I know who was responsible and deemed it necessary to threaten and punish me.
I lost track of how many panic attacks I've suffered, I dropped out of my MBA program because of them and the words and actions of my classmates. There was a time I was afraid to get out of bed, afraid to leave my house, afraid to talk to people, afraid to ride the bus, afraid to go to class, afraid to walk across campus, afraid to speak, afraid to tell the truth, afraid to look at my class picture…
I still haven't gotten over all those fears. I still have trouble getting out of bed and going anywhere and doing something… I still get worried on the bus or in a cafe and have to leave.
Update March 2015
Having battled depression for over ten years, I can not recommend blogging about your personal problems. Some people will never believe you and they just do not care how much their words and actions hurt you. I doubly do not recommend blogging about your personal problems while looking for work. Depression has left many gaps in my resume and I've never recovered from doing
my MBA at the Sauder School of Business.
This entry was originaly posted on , it was last edited on and is filed under: The Good, The Bad, & The Ugly and tagged: Anxiety, Depression, Karo Parisyan, MMA, Panic Attack.