January 12th, 2009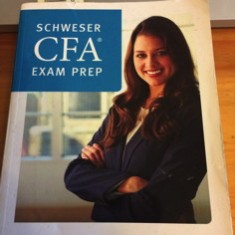 During the last three years, (almost four now since I completed my MBA) I've been working towards the CFA designation. Not terribly effectively either, I've encountered many difficulties along the way, but as part of the hundreds and hundreds of hours I spent studying I created some study materials.
If you just want to download them and run, click here and here. However, if you want to 'steal' them and claim copyright over them on Scribd like "Abhishek Chaudhary" be very aware, I will eventually find out, and I will unleash the righteous fury of the blogosphere and the Twitterverse upon thee.
Update May 2016: This post is still popular but I'm not sure why, other posts before or after this one are probably better at explaining the material that may be covered on the Level 1 CFA Exam. I had to go back and edit every single post where I used the acronym "CFA" this year. You really should study rather than blog.
I can't believe I'm still spending my nights doing both alone at a desk in China, I eventually did pass the CFA Level 2 Exam. Then a year later I passed the CFA Level 3 Exam.
This entry was originaly posted on , it was last edited on and is filed under: Finance and tagged: CFA®, Level 1, Study Materials.