April 21st, 2009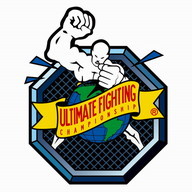 There is some big news about some big black guys who'll have upcoming MMA fights. Not that you have to be a big black guy, the UFC Heavyweight champion is currently a huge white guy, being huge helps even in lower divisions as weight cutting is becoming more and more important.
Bobby Lashley is supposed to fight Bob Sapp. Kevin Randleman, The Monster, a former UFC Heavyweight Champion himself will finally be getting back in the ring or cage, this time at 205. Here is a video interview of him where he talks about other Big 10 wrestlers who have done well and how the Olympics isn't the only game in town for Wrestlers and Judokas anymore.
This entry was originaly posted on , it was last edited on and is filed under: Sporting Life and tagged: MMA, UFC.