June 18th, 2009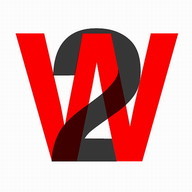 Check it out this video about the W2 Media Cafe:

Find more videos like this on W2: Community Media Arts Vancouver BC
It was made by Fearless Media/Mobile Muse folks which birthed AHA Media. Maybe there should be a Musk Media. There kinda is a Musk Music, there was a radio show for a few years, the Discordian Broadcasting Hour. Maybe I'll have to get back on community radio.
I saw the President of Blenz George Moen speak the other day, good guy, good speech, good company. I learned a lot and plan to put some of those learnings to use in planning the W2 Cafe. I'm something of a quick service/cafe business plan expert now and indeed think I should step it up and do some price, quality, and a variety comparison matrices for the DTES.
Update: The W2 Media Cafe did open then later it closed. I also write more advice for entrepreneurs which was well received. The video may no longer play. Sad.
This entry was originaly posted on , it was last edited on and is filed under: Entrepreneurship and tagged: Social Enterprise, Vancouver, W2.