June 23rd, 2009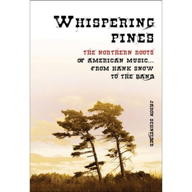 I've been telling stories about musicians and recommending books, albums, and movies to foreign co-workers and cousins. People are starting to listen. So while doing some Googling to send a link I learn of a new book, by one of the guys behind "Have not been the same". He has a book coming out about Canadian songwriters, talk about up my alley.
"Whispering Pines" comes out this month and I'll be buying it, but I really have to read two books for work, big thick books. I also have to paint, update my website, and exercise more.
I'm still single so any wee buxom lasses with muscular calves reading this be sure and write me. My two other recommendations were the book Never Mind the Pollacks and the film Hard Core Logo.
This entry was originaly posted on , it was last edited on and is filed under: The Arts and tagged: Literature.