August 28th, 2009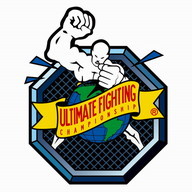 This was on the front page of both free Vancouver dailies this morning. I don't read either, but I see them at bus stops and on the bus. Here are the actual articles: Metro and 24. I've written about how the UFC would mean money for Vancouver's ailing tourism industry. Heck I was in a meeting about tourism & hospitality in Vancouver this morning. The UFC never came up but the Keefer, Fortune Sound, the Bao Bai and even issues with Vancouver's live music venues did. People seem more interested in the businesses that are opening rather than the plight of the Cobalt, the Biltmore may be more saveable. I personally may get more involved or perhaps Building Opportunities with Business can help.
If you want to see the UFC in Vancouver you missed some opportunities to speak and write to council, but the buck was basically passed to the Province, hence the meeting with Mike de Jong. There is a facebook group devoted to this, I've been a member for a while.
This entry was originaly posted on , it was last edited on and is filed under: Sporting Life and tagged: Chinatown, MMA, UFC, Vancouver.