September 10th, 2009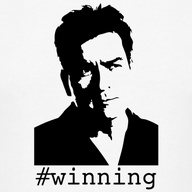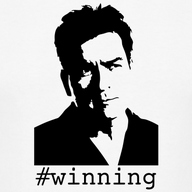 I took the Technorati State of the Blogosphere survey today. Remember Technorati? They tried to muscle in on internet search before Google made a blog specific search. They were also early supporters of "tags" but I'd argue that WordPress.com has become more important for that now in the blogosphere.
Lots of little tidbits of news like NowPublic being bought up. A lot of Vancouver socially conscious types are at the Social Venture Institute on Cortez Island right about now, including my boss and Michael Tippett so maybe he or Irwin will come back with some inside dirt.
The final thing that forced me to blog, was news that someone I've known for years now works at Cryptic Studios. I don't know much about them, but through LinkedIn I was sent to this page which informed me about the latest news and hires and was generally quite cool. I'm not sure non-LinkedIn members can see this, but LinkedIn, which actually makes money, I give them some of mine, is probably the most useful social network unless you're trying to start some sort of movement…
But wait there is more
I've got way too many tabs open in Opera and each corresponds to something that is work related or I thought about mentioning here. The other blog I write for could yet become famous, I really should be more of a self promoter.
This just in, beer is good.
I don't think Brian gets the blogosphere, otherwise we would have already written about the Green Construction Training Program that Lighthouse is putting on.
Vancouver was mentioned in the Economist which I seemed to miss in print, but through the miracle of Google Alerts you can read what the Economist has to say about the Olympics and the DTES where I still work.
In other news, UPS still hasn't found my package containing my copy of Imperial Armour 7, my autographed copy… It made it to my door twice while I was at work.
In addition to being in the Economist recently, Vancouver was mentioned in the Financial Time of London, at least online. Vancouver is Awesome or something…
Lastly Van Jones hero to the keener greeners is no longer an adviser to the president, apparently green is good, but red is still bad down South. I remember one of my Computer Science professors was supposedly a proud member of the Canadian Communist Party and we thought it was cool back in like 1995.
This entry was originaly posted on , it was last edited on and is filed under: Information Technology and tagged: Blogging, DTES, NowPublic, Olympics, Technorati.