September 18th, 2009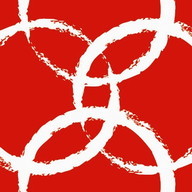 I work for a non-profit and recently I've learned that Google and Vertical Response offer in-kind grants to use their AdWords and mass mailing services respectively. We were already a client of Vertical Response using it to send out our HTML newsletter. I'm not sure we can use all the credits they are offering, but free is cheaper than not free.
Google has more strings attached to their application process, but they are offering $10,000 per month in free online advertising. Building Opportunities with Business currently does no online advertising and almost no advertising at all. We rely on word of mouth a lot to make people aware of the service and support we offer to Vancouver's Inner-city.
Net Tuesday is going to show people in the non-profit sector how to use AdWords to make people more aware of the work their organization is engaged in, at least Net Tuesday Vancouver is on October 6th.
Some good news for a battered sector in today's economy.
This entry was originaly posted on , it was last edited on and is filed under: Information Technology and tagged: Corporate Social Responsibility, Google, Net Tuesday, Vertical Response.