October 1st, 2009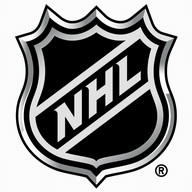 I already posted my hockey pool team which I draft on Monday night to Facebook. I had the usual eight protected players where I took some young forwards and some veteran goalies. Then I drafted the rest of my team, leaving my d-men until late ending up with the following players:
Vincent Lecavalier
Marc Savard
Zach Parise
Patrick Kane
Tim Thomas
Milan Michalek
Peter Mueller
Marty Turco
Alex Tanguay
Nik Antropov
Vaclav Prospal
Shawn Horcoff
Chris Drury
Joffrey Lupul
Scott Hartnell
Brent Burns
John-Michael Liles
Alex Goligoski
Zach Bogosian
Steve Sullivan
I'm one of about four teams I think have a chance to win based on the quality of the protected lists. I haven't analyzed the final results of the draft. We allow trading picks so some people had two first round pics, others went five rounds without picking anyone.
We've been at it for a few years and we keep refining the rules. I still think we have some dead weight and roadkill in our pool, but I guess I'm stuck with them…
This entry was originaly posted on , it was last edited on and is filed under: Sporting Life and tagged: Facebook, Fantasy Hockey, Hockey Pool, NHL.