December 24th, 2009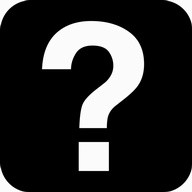 No one knows what the future holds, but I've made a few plans, though a lot is still up in the air for 2010. I'll be on the Island for the holidays but I don't know if I'll get out of Deep Bay, Union Bay or Cumberland much. Going to down means Courtney where my family lives.
I'm still learning the ins and outs of syncing my iPone 3GS such as its quasi-compatibility with the JBL On Stage 200ID. I have pretty much made up my mind to order an expensive handmade leather case from Argentina in the New Year. I need to be a bit more frugal overall, but I want to protect my iPhone too.
Max Gladwell has a post on Twitter being profitable at least temporarily and compares it to the gross monitization efforts made by News Corp when they bought MySpace which is probably the number two social network now, whereas it had the lead when it was purchased. He dubs this the 'value principal'.
I had to speak with consultants today on the value, uniqueness, and services offered by BOB. I summed up BOB's ultimate goal as putting ourselves out of business, when the DTES is comparable to any other neighborhood in Vancouver or Canada in terms of unemployment, average income, graduation rate, percentage with university education, occupancy rate, etc.
BOB's coworking space which was both my idea and now my responsibility, was in the Vancouver Sun recently and I keep being called to write more and more elsewhere. In addition to writing on coworking, greening the inner-city, BOB, I've also been courted to write for Beyond Robson and Welcome to Eastvan, neither of which has actually given me access to their sites, though I did write a spec piece as an audition for the former.
This will still be my major outlet for news about me and my interests. I plan one last big update to my Nurgle subdomain then I'll put all my modeling and hobby work here. My biggest hobby project for 2010 is to finally make my long planned for modular trench table. Then I'll work on two armies which should end up Astronomi-con someday, but I also want to paint some historical figures both for demoing games but also to finally try out Warhammer Ancient Battles. Updated WAB rules along with the long delayed supplement for The Great War will come out in 2010. The latter might influence me to consider those rules though I think I like Through the Mud and the Blood for smaller scale games. I wanna get back into skirmish level games and to hosting game nights, as no one else I know in Vancity is doing it and I can't always make it to a store for open gaming.
Malcolm, Nik and even Jason to an extent are making me look bad so I better stop blathering and get painting. I did snap a pick of the new plastic Trygon model when I was at Darren's store today.
Well this is long and rambling enough, Merry Christmas if I don't manage to send out a spam email tomorrow.
This entry was originaly posted on , it was last edited on and is filed under: The Good, The Bad, & The Ugly and tagged: 40K, Blogging, DTES, Miniature Painting, Vancouver.