December 28th, 2009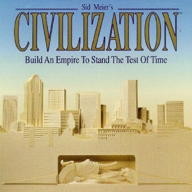 I now own Civilization IV Gold for the Mac and once it finishes downloading I will have Civilization Revolution for my iPhone. I can't seem to get internet access in Deep Bay or Nanaimo, but I set up a WiFi network at my mom's so I can invest in a few apps.
Christmas was pretty good, we did cut back, but I've since spent about $200 I received on clothes and of course Civilization IV. I've yet to play either as we've been visiting relatives and picking up gifts for the gift exchanges.
The TV is starting to do stories on all the news stories of the years, lots of stories about the Olympics and the cost overruns and delays, like no one saw these coming.
This entry was originaly posted on , it was last edited on and is filed under: Gaming and tagged: Civ IV, Civilization Revolution, iPhone, Sid Meier's Civilization.