January 13th, 2010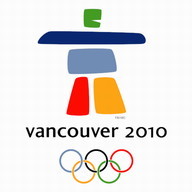 Actually there has been a lot of big news over the last few days, so I'm stealing some moments to summarize. One of the other customers of the Storm Salon didn't know that Wilco, yes the band Wilco from Chicago fronted by Jeff Tweedy will play a free concert during the Olympics in Vancouver. I told him that was my vote for best free event during the Olympics and that it was a little higher profile than the Trimpin exhibit I've been working on.
I of course have tickets to the Neil Young Project which is now also featuring Lou Reed, he was added after I bought my tickets so I'm getting to see Lou Reed for free too. I will also be at the premier of Blue Dragon and probably Sheng High as I'm helping to set that up at 163 East Pender.
In other news, Guy Kawasaki is coming to town. BootupLabs is bringing him, I figured this would happen after NowPublic.com bought Truemors, predicting the future is just one of my many skills. The event won't be at coworking@BOB as it is during the Cultural Olympiad but I was talking to Boris and Sonya and they'll probably cook up some ideas for our cheap meeting/event space.
Still more news, after a cyber attack trying to find out about human rights activists, Google is no longer going to censor their results in China or else they just leave China entirely. Abandoning the second largest market and the dominant language of the web will not happen, closing down their offices in Beijing and making headaches for the Chinese government and their Net Nanny, well that is already happening.
When I first heard this, I thought good news for Baidu, of course that was Chinese government's preferred champion in that space anyway.
Finally Mark McGuire used steroids on and off for ten years, shocking I know. I gave up on baseball years ago, but how can they let his records stand and why let him back into the sport as a hitting coach?
In kinda baseball related news Upper Deck counterfeited 500,000 collectible gaming cards.
Building Opportunities with Business and SOLEfood have been in the news a lot lately, the Olympics should only amplify that.
This entry was originaly posted on , it was last edited on and is filed under: The Good, The Bad, & The Ugly and tagged: Bootup Labs, Concert, Google, Guy Kawasaki, Vancouver 2010.