February 2nd, 2010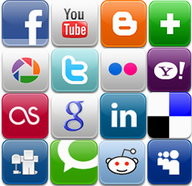 I've written extensively about online reputations, social networks, and the dangers of electronic communication. Alas some people are still just plain stupid and it is starting to cost them. I'm not stupid, naive maybe, but not stupid. I Googled myself the other day and noticed that two of the top ten results were social networks I never kept up to date. Luckily or skillfully depending on how you want to look at it, my top result remains my resume.
I deleted my hi5 and Friendster profiles. It wasn't hard. I also was trying to catch up on email and noticed I'm subscribed to way too many things I don't care about and one of them is another social network called Xing. Xing isn't bad but I have over 100 contacts in LinkedIn and had four in Xing. I'm told it is popular in Europe and Asia… It was harder to delete my Xing profile, so if you're trying to, here is a direct link.
I'm at Smart Mouth and was telling an out of town blogger the lay of the land in the Vancouver social media scene. Which due to seniority and sheer refusal to disappear I seem to have become a part of. Though everyone I know is more famous than me.
I was going to write more, but I must return to my day job, where I'll do more blogging, not likely I'm trying to catch up on email that piled up during the hecticness of last week. Having a laptop is way better than using webmail. Though I still don't have my new laptop completely backed up or had the time to update all my apps.
On my way back to work I suffered another panic attack.
This entry was originaly posted on , it was last edited on and is filed under: Information Technology and tagged: Blogging, Depression, Online Reputation, Online Social Networks, Social Media.