February 9th, 2010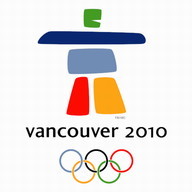 I know I missed a few postings, but I was visiting sick relatives. At least I have some fresh pictures and stories rather than just pathetically posting daily in an attempt to become pseudo famous. Today's celebrity is Jason Priestly, supposedly he and NBC are at the Irish Heather tonight. However if you didn't have reservations to the Long Table Series it is unlikely you'll get to dine with him.
Some of the bigger blogs are weighing in on Vancouver 2010, they usually have something negative to say. I can't wait until the Olympics start and people actually have sports stories, instead of all these stories predicting disaster due to lack of snow, protesters, terrorists, traffic, etc. etc.
One of my favourite stories is Molson-Coors booting all the micro breweries out of the official venues. It only happened once or twice, but it is a shame people have to drink: Coors Light, Molson Canadian, or Molson Export when they could be drinking something better, especially after paying 100s of dollars for tickets. R&B was one of the breweries I recommended to the Seattle Beer News author and sure enough they are featured again.
Blogging about beer is making me thirsty.
The crew over at Fortune Sound have a busy February planned, doesn't everyone? The Mayor will be at W2 tomorrow so lots of people I know in the inner-city are gearing up for big business this month. One day I'll open my own venue. I'm working on the business plan…
This entry was originaly posted on , it was last edited on and is filed under: Canada and tagged: Beer, Fortune Sound Club, Olympics, Vancouver 2010, W2.