February 15th, 2010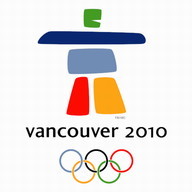 As mentioned yesterday, Canada managed to win a gold medal. With that worry gone the games continue as does Chinese New Year. Businesses were getting blessed, or sanctified, or at least having the evil spirits scared out of them this morning with drums and lion dancers in Chinatown.
The men's downhill just ended with Switzerland winning followed by a Norwegian and an American. A Canadian came fifth I think which is pretty damn good. The course sounded a little icy and choppy. They seem to like marking the perceived edges now a days which must help in planning turns, but I think I like it better old school with no paint. Ladies 10Km Free Ski was also awarded today, but in Canada now that we have our first gold it could be all about hockey.
In figure skating the Chinese are doing well, but Chinese New Year wasn't so kind to their woman's hockey team. That was one of many stories that I saw online this morning. Here are the best of the bunch:
This entry was originaly posted on , it was last edited on and is filed under: Canada and tagged: Chinatown, Chinese New Year, Olympics, Vancouver, Vancouver 2010.