March 3rd, 2010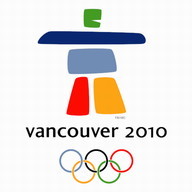 It seems I may have the post-Olympics flu, as I stayed home from work today. This is my final Olympic-related post, just to clear off the last few links and stories I seem to have kept handy in case I needed them.
First David Eby got a pie in the face, this was amusing for more than just the Black Bloc I imagine. Apparently not everyone in the Downtown Eastside hates the games, their are some secret fans.
Today is actually NHL trade deadline day, but here is an older article on Brendan Morrow, one of the unheralded members of Team Canada.
Apparently the few angry British journalists that weren't even in Canada for the games may have been wrong, Canada may not have been that bad of Olympic hosts after all. North America and Asia seemed to have gained at Europe's expense at least that is the conclusion of this article.
Here is another article about kids especially in Vancouver's historic inner-city being given free tickets to Olympic events. This never gets mentioned by the anti-Olympic protesters…
This entry was originaly posted on , it was last edited on and is filed under: The Good, The Bad, & The Ugly and tagged: Olympics, Vancouver 2010.