May 8th, 2010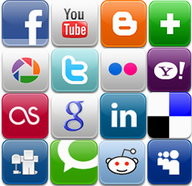 I've written a lot about online social networks, marketing, search engine optimization, and internet technology in general. I've also written on how it is more important to appeal to socially conscious consumers and even if they don't identify themselves as such.  They can become a powerful force for brand building. Empowered consumers can be a double edged sword online. BP or Beyond Petroleum as they started styling themselves are going to have to do a lot, and frankly I don't think they can overcome the disaster in the Gulf of Mexico. I'm glad even Gordo hasn't allowed drilling off our coastline here in BC.
SWOM (Society of Word of Mouth) shuts down this week, so I guess I'll have to edit my blog's sidebar, apparently Ning is changing their business model.
My Rambles
Online Marketing Resources
Relevant Articles
This entry was originaly posted on , it was last edited on and is filed under: Marketing and tagged: Social Media.